Sep 27, 2021 07:30 PM Central
Guinevere Stasio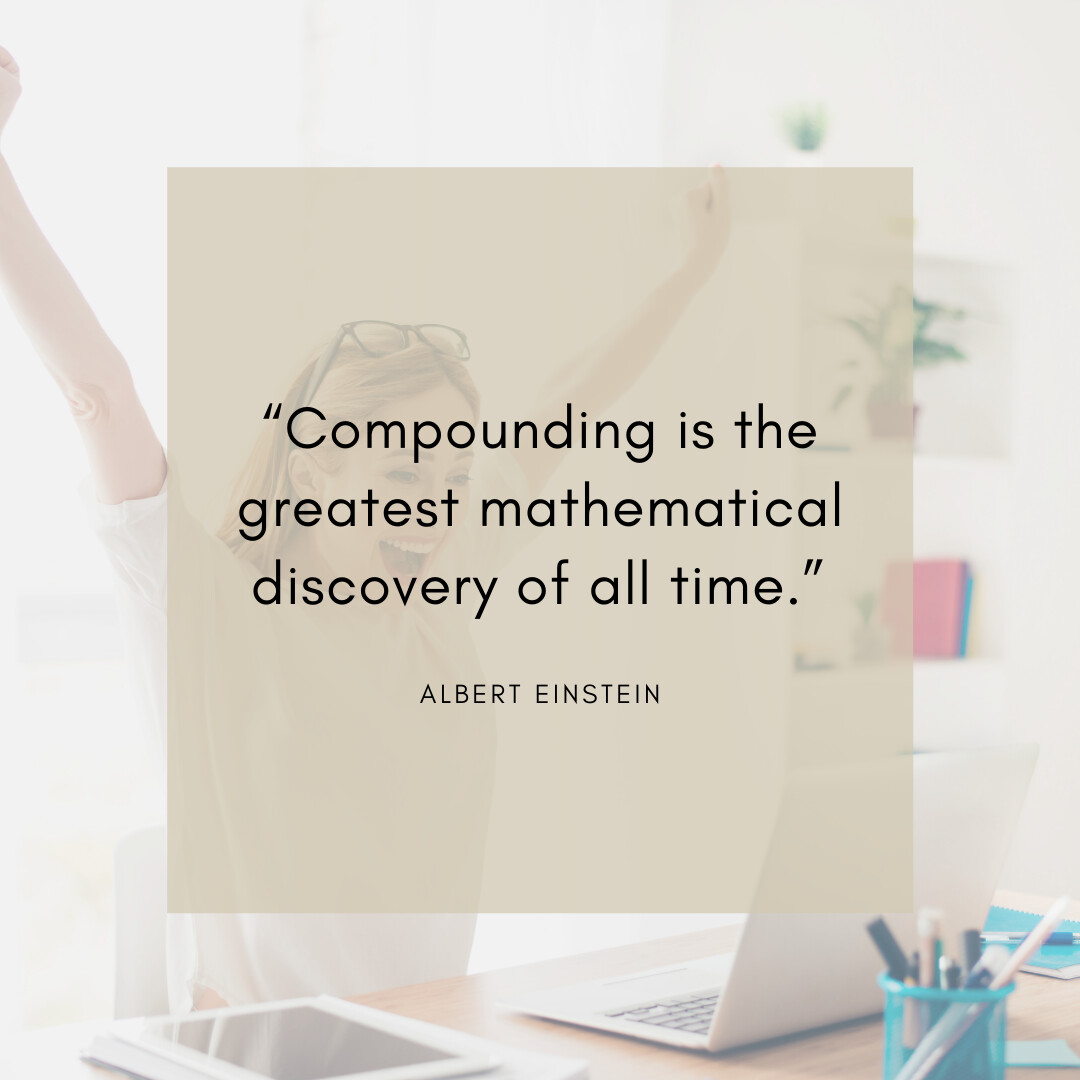 Let's chat about making
life
just 1% better every day.
I know 1% doesn't seem like much and it's not in the very moment, but compounding isn't just for finances!
Someone was asked "How did you achieve financial independence by such a young age?"
Their answer? I packed my lunch ever day.
See, in the moment, packing your lunch once won't get you to financial independence. But packing your lunch even just 200 days a year could save you $1000 a year. Invested it's even more! And not only that, you've created a new healthy habit.
If you're here, my guess is that you want to do something different with your life, you want to change it up.
Maybe it's a new job, a new relationship, a new place to live, or just living differently.
Fact is, you'll never change your life until you take action on it daily. And when you focus on the practice not the performance, you're more likely to find enjoyment in it.
Here are a few ways to become 1% better and on your path to create life by design, not default:
🤩 re-evaluate your friend circle and only keep those who push you to be better, support you and love you wholeheartedly.
🤩 start reading books about the things you want to accomplish. Increase your knowledge.
🤩 learn a new skill and practice it.
🤩 exercise - seriously, just 15-20 minutes of exercise will boost your mood and your mindset.
🤩 write down your goals (with dates to achieve them by)
🤩 take one action step daily towards reaching those goals.
🤩 have fun - smile every day.
🤩 start a healthy morning routine - don't check e-mails or social media until later in the morning.
🤩 reduce clutter - both physically and mentally.
🤩 create a budget - healthy finances = healthier relationships with self and others.
Last but not least, practice believing in yourself daily. Affirmations, gratitude journaling and the like are so powerful, especially when compounded over time.
What will you start with today?
oh and by the way, if you're looking for inspiration or ways that you can start living differently, come join our free community at http://www.inspiredandready.com